Be sure to come out and have a blast with us at Swayze's Fest this weekend! Since we've been away for so long, we'll be playing on Friday and Saturday!

As always, we'll have awards for participation and best costume for those who choose to dress up. If you don't win friday, try again on saturday!

Friday costume theme: Cops & Robbers
Saturday costume theme: Zombies




And if you're feeling extra helpful, we've included a flyer for you to print out. We'll love you long time if you can help us get more people to come out!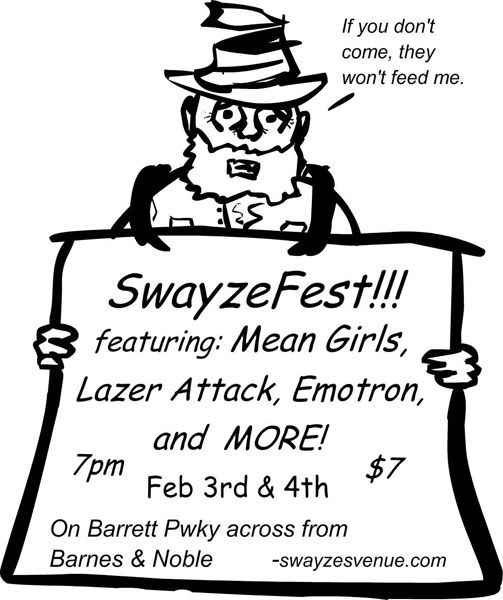 tip: Try printing out 4 per page and handing out tiny flyers to save on paper. Here's a link to a hi-res copy, if you need one:
http://img.photobucket.com/albums/v482/surf_ninja/flier.jpg